ParkPlace Installations transformed this Buffalo, NY basement into the ultimate Star Wars home theater.
  Impeccable design & construction paired with the most advanced technology on the market – this custom home theater is unlike any other in the galaxy.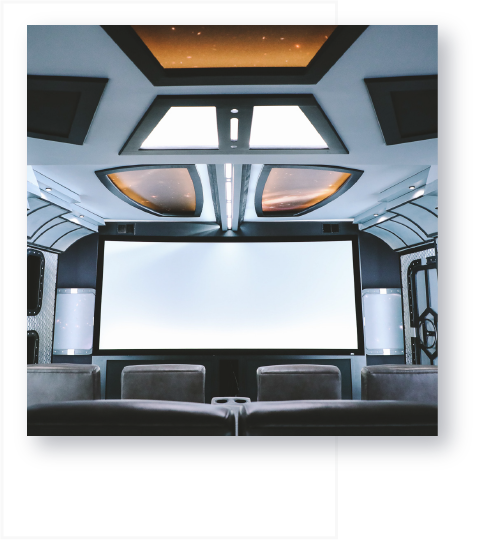 158″ Ultra-Wide "Elite" Acoustic Transparent Screen
Speakers are hidden directly behind the massive screen.
9.4.2 Dolby Atmos Pro Audio Speaker System
With 11,000 watts of Digital Surround Sound.
75 Multi-Colored LED Lighting Zones
Pre-Programmed scenes which can be changed by the custom control panel at the entrance or via your hand-held controller.
Touchless Entrance Door With Pre-Programmed Lighting Sequence & Entrance Music
Entertainment begins the moment you enter the theater.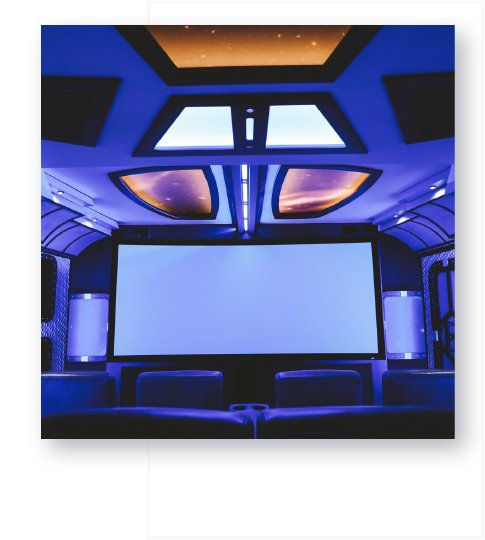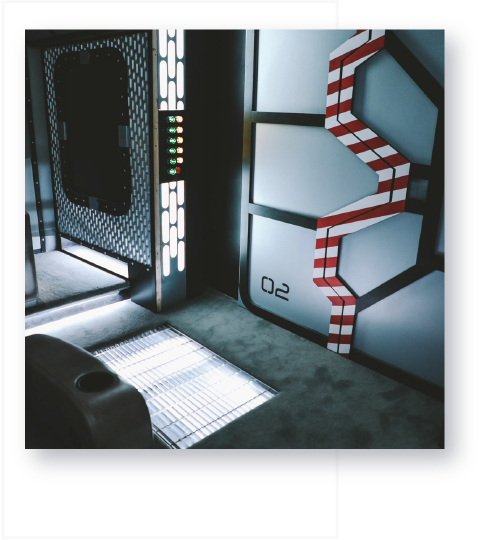 BenQ 4K Projector With A Panamorph Lens
Matchless clarity & quality.
Crestron Wireless & Wired Touch Panels
Full control of every aspect of the theater at your finger tips.
Luma Surveillance System With Video Alerts
If someone pulls onto your property while you're in the theater, a hidden screen appears to show you what's happening outside.
Climate-Controlled Equipment Room
Easy to access but perfectly hidden.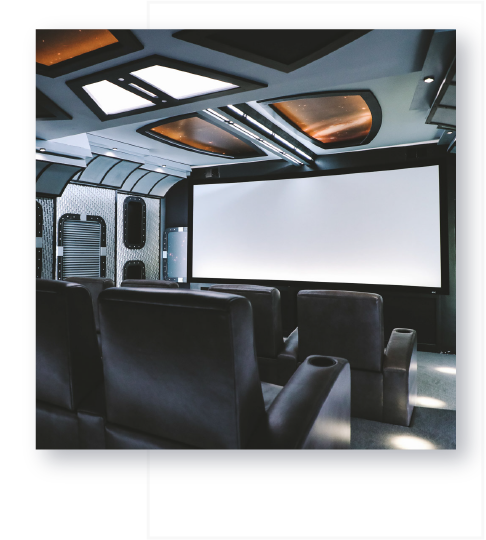 Have a concept for a home theater?